About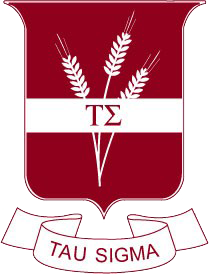 Tau Sigma is an academic honor society designed specifically to "recognize and promote the academic excellence and involvement of transfer students."
Tau Sigma was incorporated as a non-profit in 1999 with Auburn University being the home of the first chapter. At that time, Auburn was becoming increasingly aware of the significant number of transfers on campus as well as the university's inability to adequately serve them. Tau Sigma was born out of Auburn's desire to improve its service to and recruiting and retention of transfer students.
Today, over 130 other universities have established or are currently establishing Tau Sigma chapters in their efforts to improve the services that they provide to their transfer student population. Although Tau Sigma is a relatively young organization, thousands of members in all parts of the country have become active at their universities, participating in such activities as on-campus recruiting events for prospective transfer students, transfer student orientation, community service projects, assisting the admissions office with the recruitment of prospective transfers at junior colleges, and participating in intramural sports and socials that allow them opportunities to fellowship with one another and make new friends.